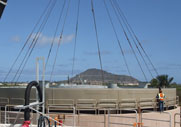 Kailua WWTP
Water and Wastewater – In recent years this work has become an important focus of activities, including both new construction and replacement of pumping stations and wastewater treatment facilities.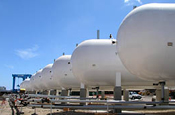 Gas Company
Fuels – Construction and maintenance of aircraft fueling and storage systems for military bases, and overseas and civilian airport upgrades. Projects include fuel piping storage and handling, large tank repair including lifting and moving.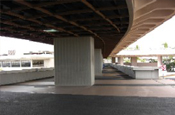 Honolulu International Airport
Airports & Roads – Airports, traditional roadways, elevated roadways, and small bridge construction.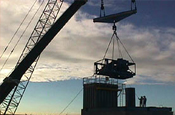 Chevron Refinery
Power & Industrial– A variety of general industrial projects including cement plant receiving terminals, sugar refinery maintenance and repair, oil refinery modifications, new power plant units and maintenance, bottling plant renovation and repair of various government/military facilities including refueling and storage tank farms.
Oceanic Institute Facility
General Building – New construction and renovation for commercial buildings, educational facilities, community colleges and various public building facilities, and Coast Guard Headquarters.